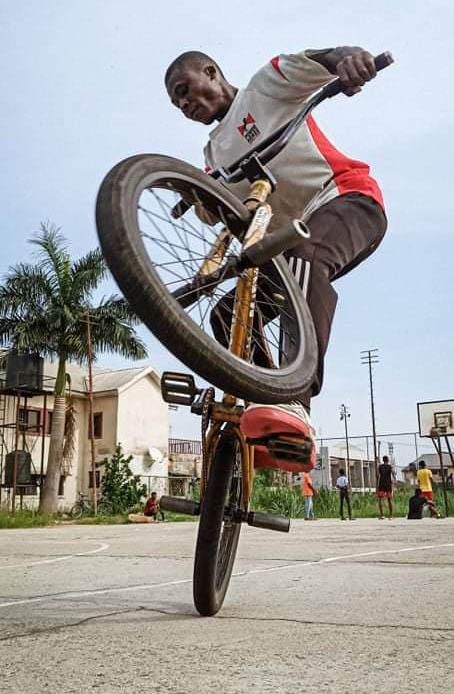 -Travel Destination: Japan, the level of riding there is insane and I would like to take their BMX Fatland lessons. USA, UK and Paris.
-Riders to ride with: The FlatSociety team, BMX flatlanders in Africa, Viki Gomez, Yohei, Katagiri bros, Kio, Terry Adams, Raphael, Matthias Dandois too.
-Car: I don't have a car.. but I like the Ford Shelby America..
-Movie: Right I love the movie "Soul"
-Colour: Black and white and any color when it fits
-Shoes: Puma suede, Nike Airforce, Vans and Etnies.
-Bike company: St.Martin BMX
-BMX contest: Africabmxflatlandexpo online video contest I started last 3 years with the help of Bobby Carter, Joe Cicman and Bobby Burge and Hiro Tuschida (R.I.P) it has helped support the riders with parts, progression and they are having fun. I have been in a contest before but I love the Voodoo jam vibe, FlatArk, Fise Montpellier.
-Bike shop: FlatSociety
-Clothing company: I wear clothes I like, brand doesn't matter.
-Phone: Samsung Galaxy
-Music: Good songs
-Ramp rider: Daniel Dhers
-Street rider: Garrett Reynolds, Broc Raiford, Matthias Dandois (I know..), & Courage Adams. Street has a lot of good riders.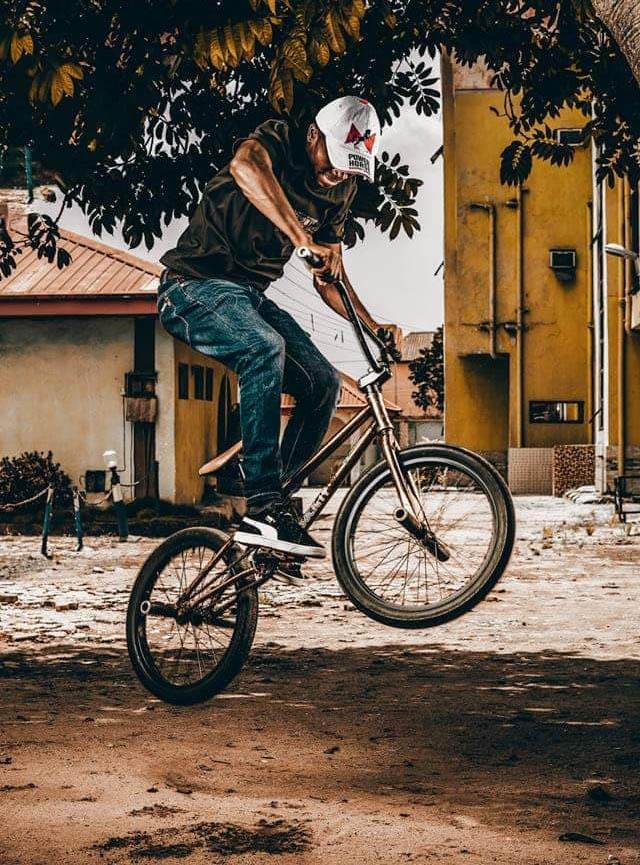 -Dirt rider: Mike 'Hucker' Clark
-Flatland rider: Omg!.. Viki Gomez, Yohei Uchino, Matthias Dandois, Katagiri brothers, Kio Hayakawa .... I love all the flatland riders..
-Old school rider: Nick Watts
-Drink: Powerhorse Energy Drink and water
-Trick: Cliffhanger, Blender, Upside Down Pedaling Mega Spins & Bike Flips to go.
-BMX Magazine: Cream 2007 from Alain Massabova
-BMX MC: Scott O'Brien
-Video game: Blur, Need for Speed, race car games.
-BMX photographer: Bragadononzabmx
-BMX Filmer: Bragadononzabmx
-Girl: No girl for now.
-Sport besides BMX: Soccer or basketball
-Party: Dunno