Food- Mexican & Chinese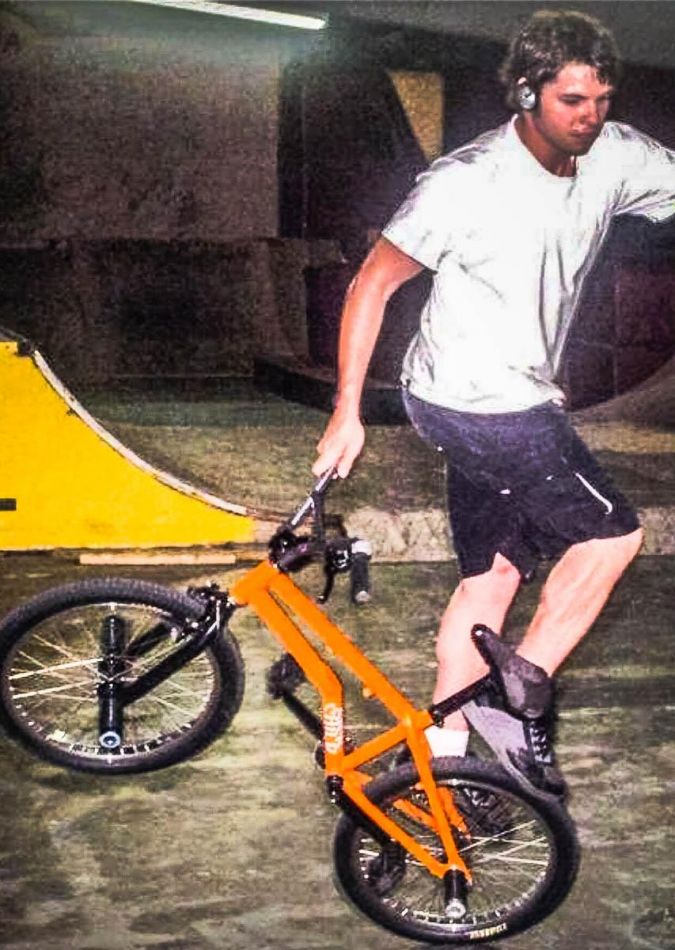 Twitter- Nope, I don't tweet
Person on Instagram- Everyone
Travel Destination- No limit
Riders to Ride With- All the Orlando & Tampa Riders.... There are so many high caliber riders...
Car- No way. I ride my recumbent trike Yeahhh!
Movie- Rad & The Ride
Colors- Blue & Green "sparkling" Shoes- DC and 'Es
Bike company- Deco, Profile & HoffmanBikes
BMX Contest- All that's going on
Bike Shop- Mr. Bikes N Boards
Restaurant Chains- Taco Bell & Steak 'N Shake
Clothing company- Flat Society & UGP
Phone- iPhone 7+
Music- Punk Rock & DubStep
Ramp Rider- Mat Hoffman, Dave Osato, Jay Miron, Dave Mirra, & The Baco Boys
Street Rider- Matt Perkins
Mid School Rider- Dave Smith, Paul Osicka, Andrew Faris, Martti Kuoppa, Chad DeGroot, Kevin Jones, & Mark Eaton
Dirt Rider- T.J. Lavin, Sean Butler, Trey Jones
Flatland Rider- Everyone that rides Flatland
Old School Rider- Martin Aparijo, Woody Itson & R.L. Osborn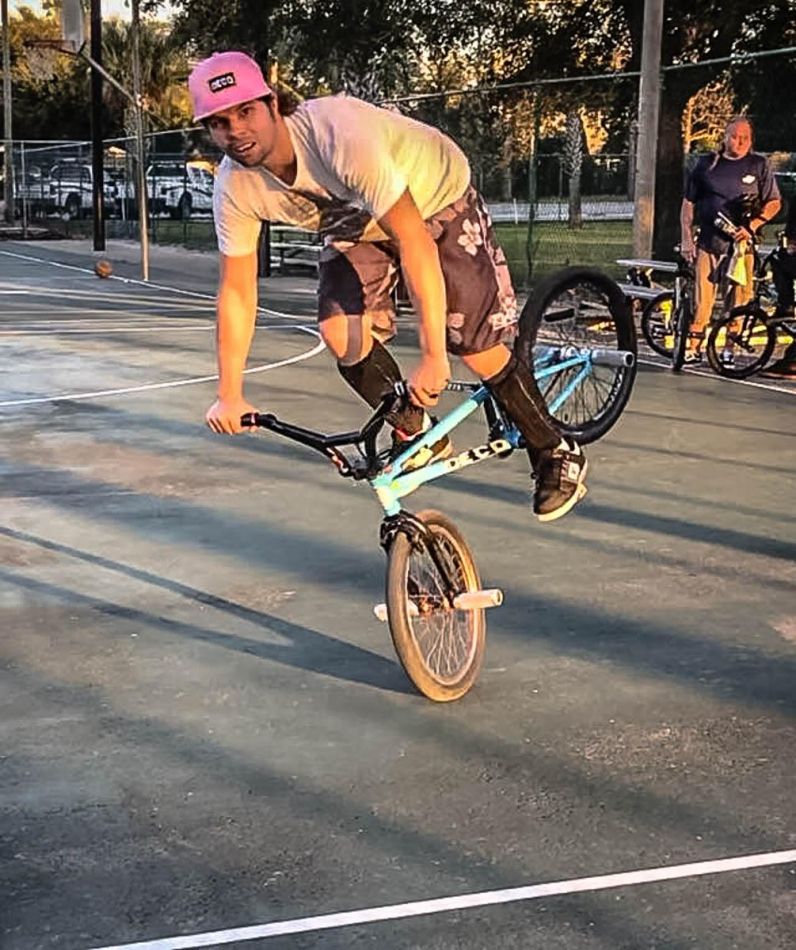 Drink- Sweet Tea
Trick- Hang 5's & Wheel Chairs
BMX Magazine- BMX Plus! & Ride BMX
BMX MC- Kip Williamson & Scott O'Brien
Video games- Dave Mirra Pro BMX, Mat Hoffman Pro BMX, & all racing games
BMX photographer- Kip Williamson
BMX Filmer- Kip Williamson, Bobby Carter & Kelly Smith.
Florida Girl- lol my bike
Sports besides BMX- Recumbent Triking long distances
Party- Yeah!
Special Thanks to: The people who made me into the rider I am today: Scott Weaver, Chad DeGroot Kip Williamson, Bob Walters, Mike Alvarez, Bobby Carter, Marcos De Jesús, Tyler Gilliard, Ken Flynn, Jon Baker, Chris Babin, & Jesse Gray. Thank You for the BMX interview.